Parental Information - Sports Premium
The Sports funding allocated to the school by the Government has given the school an amazing oppoprtunity to further its commitment to the physical well-being of the children.
At Palterton we have been committed to developing sport, competition and the benefits of that these bring to the whole child since 2011. The funding has allowed us to secure the plans for our vision for physical education and its impact on all aspects of their learning. The money has been used to employ Mr Whittaker as a Sport Development Mentor, this role is a teaching role and supports the devlopment of the rest of the teaching staff in the teaching of PE. Using Mr Whittaker's previous Sports Development work gives us access to a wealth of expertise for the staff and to benefit the children. Mr Whittaker focusses on the 'Fundamentals' of sport, these basic skills are then the springboard for all of the sport development including competition. Our children can turn their hand (or rather their skills!) to all sports using their fundamental abilities.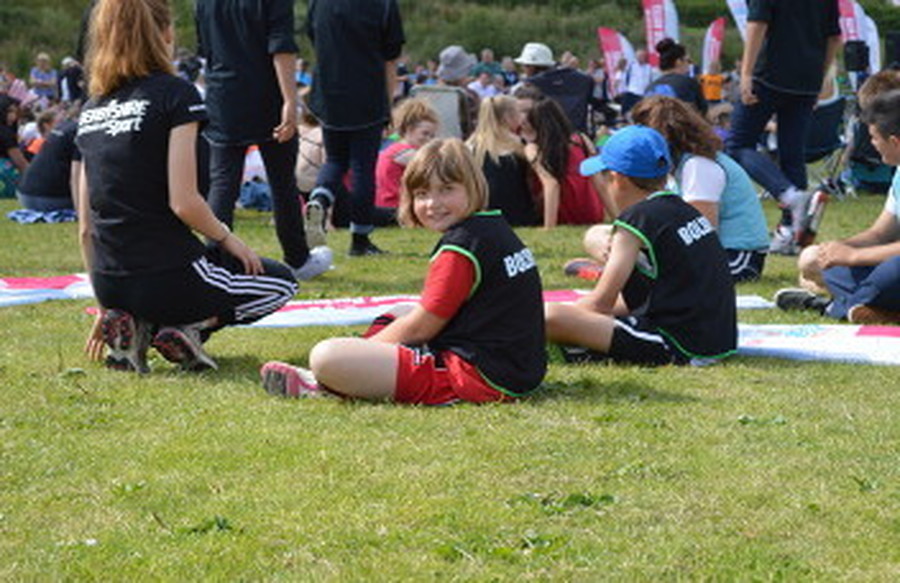 To help with opportunites to practise their skills the funding has been used to purchase some sports equipment. This has included a variety of balls and items for throwing and catching for different abilites and ages. The school has also purchased balance bikes for the younger children, dance resources and equipment for Touche ball.
The staff have attended a variety of training events, some are refreshers and some are to learn the up to date teaching ideas for specific sports. Some of this has been accessed through the School Sports Partnership. The school subscribes to this to access the second rounds of competitions when we are successful at cluster level. The school enters every cluster competion available including pushing our way into the Secondary school's boccia event! We are committed to taking children to a larger forum especially as we are a small school, as this gives the children a chance to play at larger facilitiesand with a wider circle of children. The cluster of schools in and around Bolsover pay for a 6 week teaching block for each school for a local sports teacher, we used our time for gymnastics teaching for our Foundation and Key Stage 1 children as well as a professional development opportunity for staff.
The funding has also allowed us to provide some experiences which, although not as sustainable as the other areas, have provided the children with self confidence and belief. This has had positive impact on their attitudes and behaviours across the rest of their learning. These experiences include a 'I can' project at the local outdoor pursuits centre and hiring a multi-gym from the district sports association.
Back Lane, Chesterfield, Derbyshire S44 6UN
01246823143
info@palterton.derbyshire.sch.uk